Beat the rush: 2015 Maine photo workshop dates!
(see below)
Canon's Foolish Step Backward
The G16 could have been perfect. Rigid screen spoils it.

By Frank Van Riper
Photography Columnist
What does it say when a professional photographer leading a week-long photo workshop in Umbria sets aside his big-gun, pro-level Nikon and zoom lens for a point and shoot?
What does it say, too, when the photos he takes during that week illustrate every point he wanted to make to his students, and even provide a few keepers for the portfolio?
What it says to me—the one who is just back from leading that Umbrian adventure—is that the Canon G12 remains one of the finest point and shoots on the planet, despite its comparatively small sensor.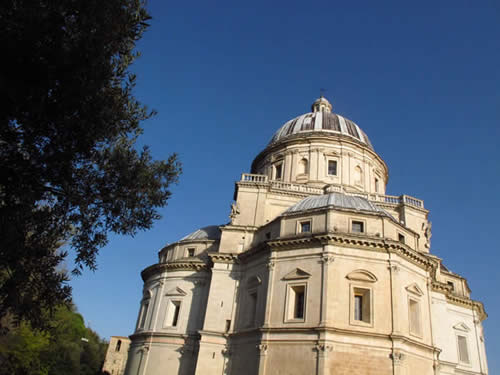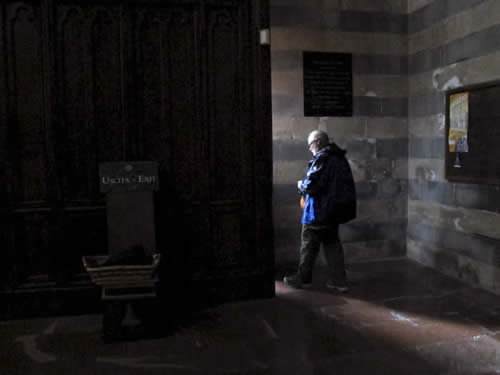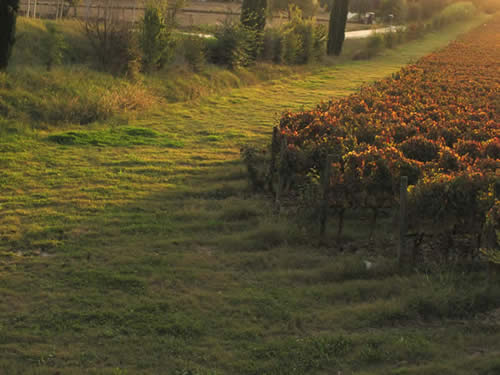 Pro-grade pix from the Canon G12 point and shoot. Top photo is of the Santa Maria della Consalazione church in Todi, center is a moody study at the cathedral in Orvieto, and bottom is of Sagrantino grapes at sunset. All photos in this column © Frank Van Riper
For compactness, sharpness, user-friendly design, versatility and ruggedness this little gem can't be beat—though Canon has revised the model several times, up to and including its current incarnation, the G16.
Which presents a big problem for me since I want to love the G16, and might want to upgrade to it when my much-used G12 bites the dust.
But I just can't.
Why? After all, the G16 sensor is larger (12mp CMOS vs. 10mp CCD), it has a faster lens (f.1.8-2.8) and the handy analog controls are just as easy, if not slightly easier, for a pro or amateur to use.
Not only that, it is equipped for Wi-Fi.
My beef is one voiced by a chorus of others ever since the G16 and the earlier G15 debuted: why the hell did Canon, a company that usually knows better, remove the articulated LCD viewing screen from what arguably should have been the best version of its great G-series line of high-end, full-featured point and shoot cameras? This is the line that debuted in 2000, but came into its own in 2007 with the groundbreaking G9, a camera about which I said at the time: "Finally a Point and Shoot for Pros."
In years since the G9 all the camera makers have introduced high-end point and shoots, including Leica, but worthy though these cameras may be, none matches the Canon G series in my mind for compactness and performance.
An articulated screen—nowadays found on many DSLRs from multiple manufacturers--is a great creative tool, not to mention a boon for photogs of a certain age (ahem) with creaky knees and hips. Simply put this screen lets you shoot both overhead Hail Mary shots, as well as ground-level photos, with confidence. It also turns the camera into a great waist-level picture-making machine, reminiscent of the glory days of the Rolleiflex, Hasselblad, and Mamiya C3.
There's even a stealth advantage—if you extend the screen to a 90-degree angle you can frame and make photos without even looking at your subject.
Here are just two examples of how I used the moving screen on my G12 in Umbria: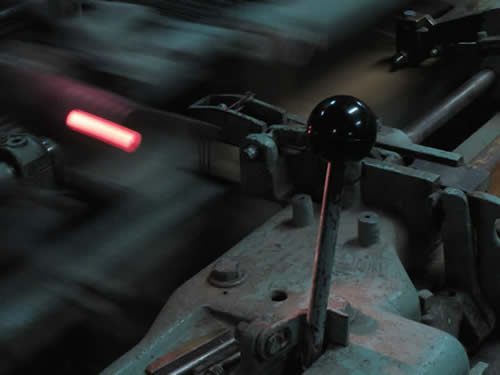 Working the G12 in manual mode produced this moody motion shot. But the real trick was precise framing afforded by the camera's articulated viewing screen.
The photo above was made at Tessitura Pardi, the world famous textile factory, run by the Pardi family of Montefalco. (Note: During the photo workshops that my wife Judy and I lead in Umbria, Venice and Maine-- www.GVRphoto.com --we emphasize behind-the-scenes shooting in places the average tourist rarely sees. With Pardi, we not only had the run of its linen factory, we also shot inside its winery and in its vineyards.)
At Tessitura Pardi, I was eager to depict the clatter and motion of the fast-moving machines that turn thousands of strands of thread into intricately patterned tablecloths, bedspreads, napkins and other fine linens. One machine in particular had a fast back-and-forth motion. Not only that, the moving component had a bright yellow light at one end. And in the foreground, seemingly standing sentinel, was a rigid control knob with a shiny round top.
After a few exposure tries, I settled on ISO 640, f.8, and 1/15th of a second. I needed the slow shutter speed to render motion and the end result reminds me of surf pounding a shore. But the angle I needed was below waist-level and getting on the floor in the crowded factory was not an option. Enter the G12's articulated screen. Fully extended and looking up at me, the screen let me frame my image precisely as well as brace my camera against my body.
The screen came to my rescue again later in the week as we toured behind the scenes at Ceramiche Biagioli, one of Umbria's—and Italy's—great ceramics factories.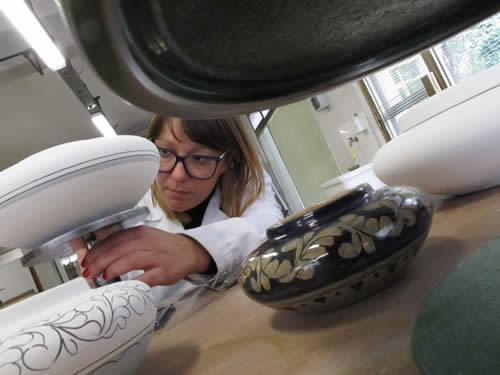 There is a wonderful stealth quality to this photo of a ceramics worker in Gubbio. My articulated screen let me frame this image precisely, without having to get on my knees.
In this case, exposure was not a big deal—fairly straightforward. But the picture angle was critical as I tried to make an interesting shot of a young woman as she painted an intricate pattern on a vessel after first firing.
Here I avoided having to squeeze myself below her workbench and try to make a few quick shots before my knees gave out. Using the extended viewing screen I was able to stand upright and precisely frame my photo for drama and angle.
With the G16 and its immovable viewing screen this simply would have been a crapshoot with little guarantee of success in capturing a precise moment blindly. (Are you reading this, Canon??)
Here it's worth noting that, besides an articulated viewing screen that is used in Live View, the G12 has an eye-level finder that also shows the effect when you zoom, albeit not precisely. In fairness, the G16 retains this feature. One assumes Canon did not even consider ditching this critical item when it was planning G-series upgrades. But who knows? It amazes me to see how many pricey cameras there are out there with no eye-level finders: not just point and shoots but 4/3 cameras as well.
Some have criticized the Canon viewfinder for it imprecision, and it is true that it is not accurate at the frame edges. Others argue that, since LCD screens, articulated or not, allow for precise framing, there is no need anymore for an eye-level viewfinder. But for me a camera without an eye-level finder is a deal-breaker simply because it prevents the photographer from bracing the camera against his or her forehead for maximum steadiness. That, combined with bracing one's elbows against one's chest to create a kind of human tripod when shooting, is one of the best ways to insure sharp images. (And remember: nobody is talking about removing eye-level finders from pro-grade DSLRs even though they too have great LCDs at the back.)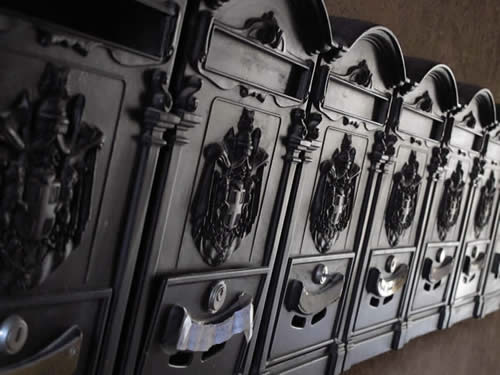 In Bevagna, I wanted to show the intricate detail of these ornate mailboxes, raked by light from the steeet at the right. Sighting through the G12's eye-level vewfinder, I was able to I hold the camera steady for a tack-sharp shot.
Finally, my regard for Canon's G series cameras mirrors what I feel for the best of the many cameras I own: the Leica M6, the famed 35mm film rangefinder. Before you scoff at my comparing a point and shoot with a photo legend, this affection is based on the simple fact that both cameras are so damned small. (One reason Canon did away with the articulated screen on the G15 and G16 was to make them slightly smaller and lighter—a foolish decision for a camera that was plenty small already.)
On either camera the lens retracts into the camera body, and fits easily into a pocket or purse. Unlike some other high end small cameras boasting oh-so-retro prime lenses, the Gs boast a zoom lens that works very well in optical zoom (though wretchedly in digital zoom.) And they both have a hot shoe for using off-camera flash, they both shoot RAW as well as Jpg, etc., etc., etc.
And remember: the smaller the camera the less obtrusive it is, especially if you are shooting from the waist.
Consider these final shots, both made with my G12 in the magnificent Basilica of St. Francis of Assisi. One close-up, one wide, both made as an obnoxious guard was booming "No foto! No foto!" to people holding their iPhones in front of their faces.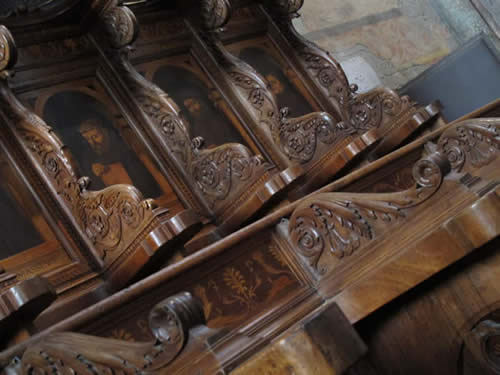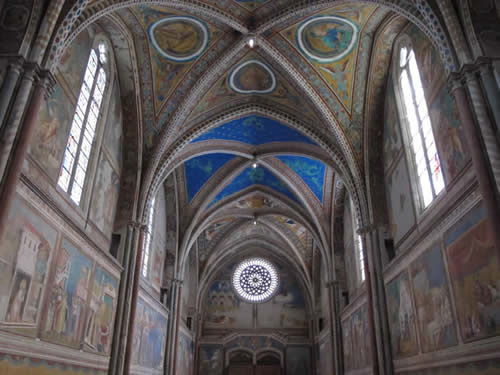 Deliver us from officious church ladies, rent-a-cops and guards who think making pictures in a church or cathedral is somehow a sacrilege, when in fact it is a form of reverence.
Personal note: Our photo workshops are only as good as the folks who attend them, and this year's group in Umbria was terrific. Kudos to these gelato-loving photographers below: from left, Fred Orkin, Penny Pagano, Joyce Lowenstein, Steve Paley. Nancy Silvio and Joe Silvio. For the record, Nancy is kindly holding my cup of gelato so I can make the photograph.--FVR
-----
Lubec Photo Workshops at SummerKeys, Lubec, Maine -- Summer, 2015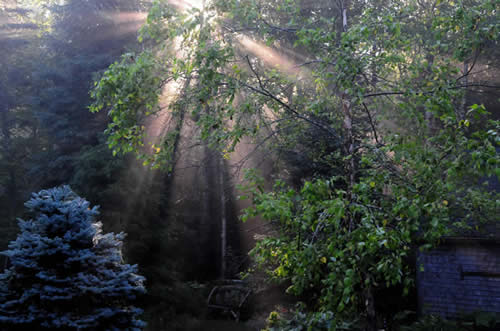 Daunted by Rockport??
Spend a week of hands-on learning and location photography with award-winning husband and wife photographer-authors Frank Van Riper and Judith Goodman. Frank and Judy will cover portraiture, landscape and documentary photography during morning instruction, followed by assignments in multiple locations including Quoddy Head State Park, Campobello Island, NB and the colorful town of Lubec itself. Daily critiques and one-on-one instruction. NO entrance requirement. Minimum age for attendance is 16. Maximum number of students each week is nine. Students supply their own digital camera.
The Lubec Photo Workshops debuted in 2009 and were a huge success for their low-key, no-pressure atmosphere. Classes fill early.
New 2015 workshop dates are: July 6-10; July 20-24; August 3-7; August 17-21.
Tuition payable through the SummerKeys Music Workshops: www.SummerKeys.com
Or contact us: GVR@GVRphoto.com
Come photograph in one of the most beautiful spots on earth!
-----------------
Unseen Serenissima:
The Venice in Winter Photo Workshop
January 10-16, 2015 (space still available)
Follow in our footsteps, visiting some of the same places that we photographed for our bestselling book--well off the beaten path and wonderful to shoot. There will be early morning and late-night photo excursions, visits to places tourists rarely travel (the public gardens, I Giardini, the vibrant open market La Pescaria, charming wine bars and enoteche.) We also will visit local artisans in their studios, some of the world's great museums, as well as favorites like Piazza San Marco and the Doge's Palace. NOTE: participants also will have free time during the week to wander this magical place on their own. We will provide what we think is the best tourist map to help navigate--as well as a one-week vaporetto pass for travel on Venice's ubiquitous water buses.
Following are the key details (subject to change):
1. Dates: Jan. 10-16, 2015
2. Cost $4200 per person
3. What's included: First class hotel lodging in Venice, all breakfasts, welcome dinner, week-long no-limit vaporetto pass, private instruction and tours, regular critiques at the hotel.
Note: The 2014 tour filled almost immediately and this tour already is filling. To receive more information about the Serenissima workshop, or to be placed on our waiting list, please contact: GVR@GVRphoto.com, or go to <www.veniceinwinter.com>
Grazie mille!
The Umbria Photo Workshops:
October 10-16, 2015
(waiting list available)
Join internationally acclaimed husband and wife photographers Frank Van Riper and Judith Goodman for weeklong photographic workshops under glorious Fall skies in one of Italy's most beautiful regions. Note: Workshops are limited to only six participants and include lodging at the spacious and inviting Villa Fattoria del Gelso in Cannara.

Frank and Judy, authors of the award-winning book Serenissima: Venice in Winter, will share their image-making techniques with a small group during a simpatico, low-key week covering everything from landscape photography in the verdant hills of Umbria, to nighttime photography using available and artificial light, to location portraiture in Umbria's closely held olive fields and vineyards.
Small class size assures individual critique and instruction.
Participants will travel by guided excursion to several of Umbria's storied hill towns, including Montefalco, Bevagna and Assisi, and receive individual attention during daily critiques.
Package includes six nights in the fully restored 18th century villa Fattoria Del Gelso in Cannara, located on a 40-hectare working farm literally walking distance from colorful shops and restaurants and centrally located in the shadow of Assisi.
This is a trip designed for relaxed learning and sightseeing via foot, bicycle and van, taught by two experienced location photographers whose work has been exhibited in and acquired by major museums in the United States. Frank and Judy are molto simpatico teachers who will turn your photographic vacation into a once-in-a-lifetime adventure.
Fee includes villa accommodations, all breakfasts, daily wine and antipasto Happy Hour, welcome and farewell dinner, pizza night, transportation by private van. No entrance requirements beyond a love of photography, good food and fine wine. For details: go to http//:www.experienceumbria.com or contact us directly at GVR@GVRphoto.com
Van Riper Named to Communications Hall of Fame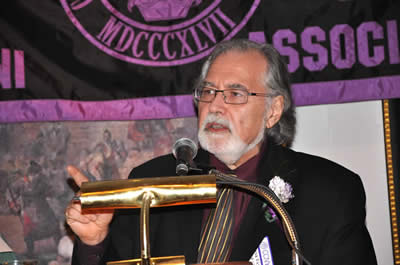 Frank Van Riper addresses CCNY Communications Alumni at National Arts Club in Manhattan after induction into Communications Alumni Hall of Fame, May 2011. (c) Judith Goodman

[Copyright Frank Van Riper. All Rights Reserved. Published 10/14]