Trumpworld: Deja vu 1968
Only now it's worse (and also for the press)...

By Frank Van Riper
Photography Columnist
I can't get that !!**$#!! Umbrella Man out of my head--this heavily masked white SOB calmly walking along the display windows of an Auto Zone in Minneapolis, smashing them with a hammer.
He clearly is not connected with any of the mostly black people who confront him. "Are you a fucking cop?" one asks, possibly correctly. "Does it matter," he allegedly responded before disappearing. [A report identifying Umbrella Man by name as a St. Paul cop was denied by the St. Paul PD—after it first denied he even worked there.]
Meanwhile, people were seen erecting wooden barriers to residential streets to be set alight later that night.
What is this?
It ain't 'Les Mis,' but it's just as French: 'agents provocateur' inciting to riot following the Murder-By-Cop of George Floyd at the hands (or knee) of a Minneapolis police officer, Derek Chauvin, on Memorial Day.
Who is Umbrella Man? A protestor? A cop? Who knows?--but my money is on a white provocateur who, with others, helped set Minneapolis--and the country--aflame.
And, to once again contradict the useless fat fool in the White House, who claims from his bunker that these agitators are from the political Ieft, I am willing to bet large that the bastards who ignited this carnage were rightwing anarchists and Trump-loving racists seeking to discredit a legitimate—and necessary--protest of police murder.
[n.b. I also must note here a rage that I feel personally: at the violence that the men and woman covering the latest chaos in our benighted country have had to endure from police as these journalists did their job. This is just the logical outcome of our basement-hiding Mussolini calling the press "the enemy of the people." Journalists, festooned with credentials, have been shot with rubber bullets, tear-gassed, thrown to the ground, pepper-sprayed and arrested. One freelance photographer, a woman, was blinded in one eye by a rubber bullet as she was photographing.]
The black rage after the murder of (yet another) unarmed black man was real and understandable. The huge protests after the murder of George Floyd were largely peaceful and organized—and took place from Maine to California. But once violence broke out in various communities—violence that I believe was incited by provocateurs who did not give a rat's ass about George Floyd—black communities across the country reacted with even more anger, and rage that their communities were being ravaged.
That some of the local protestors reacted by fighting violence with violence should not surprise. Also—inevitably—once that seed was planted, it flourished as homegrown opportunists looked for a quick score under the cover of chaos, thinking it fine to torch a local business, or smash and grab while all hell broke loose.
But what also should not surprise is that this in all likelihood was part of the plan: to incite violence by local people to discredit legitimate protest against continuing and murderous police violence against minorities, especially blacks.
"Despair has an incredible power to initiate destruction," wrote columnist Charles M. Blow, himself African-American, in the New York Times. "We can bemoan the violence that has attended some of these protests, but we must also recognize that (living in a society) in which you feel that your very life is constantly under threat because of the color of your skin is also a form of violence…"
"You destroy people's prospects," Blow warned, "they'll destroy your property,"
And so, once again, the provocateurs—including Donald Trump--win.
Covering street violence never is easy. As a young newspaper reporter for the New York Daily News, I spent my formative years on the streets covering racial and antiwar unrest nationwide, beginning with the huge anti-Vietnam war protests during the Lyndon Johnson years and lasting through 1968 with the riots sparked by the assassinations of the Rev. Dr. Martin Luther King Jr. and, just two months later, Sen. Robert F. Kennedy. That same year in Chicago I was on Michigan Avenue during the Democratic National Convention when local cops, acting on the order of mayor and political boss Richard M. Daley, erupted in what a federal investigation later called "a police riot."
This period of unrest lasted for years and well into the presidency of Richard M. Nixon, who pursued the Vietnam War with a pigheaded obstinacy that further polarized the nation—and prompted such intense antiwar protest that in 1970 the White House had to be circled by buses to protect it. Two years later, Nixon aided and abetted the coverup of the Watergate break-in and wiretapping scandal against the Democratic party that forced his resignation in disgrace in August, 1974.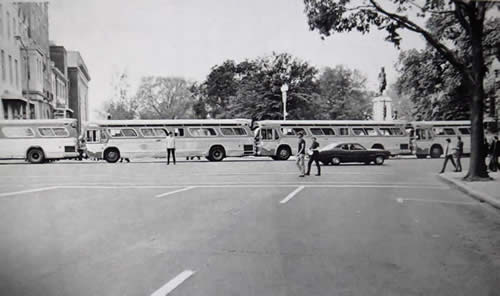 DC buses circle the White House and surroundings in 1970, during protests of Nixon's Vietnam policy--and incursion of the war into Cambodia. credit: Pete Schneck, DC Public Library archive/ Wash Post-Wash Star
It was a tumultuous time to be a journalist. But in all my years as a reporter and later as a documentary photographer--with the exception of Chicago in '68, when the cops were appallingly violent and out of control—I never once felt threatened by police as I did my job as a journalist covering riots and political protest.
The one time I was arrested was in January, 1973, as I covered Nixon's second inaugural. I was charged with breaking a police line as I tracked Nixon's limo while demonstrators pelted it with eggs. The charges later were dropped with apology by the DC corporation counsel—I even shook hands with my arresting officer.
I should add that I spent most of my long reporting career in the United States. My foreign correspondent contemporaries, especially those reporting from dictatorships and closed societies, routinely were harassed, arrested or even worse. At that time, though, the US was among the shining exceptions. Not anymore.
"What else ought we to have expected after three years of 'they are the enemy of the people...' " noted my friend and colleague, photojournalist David Burnett, on Facebook the other day. "It was a nice run, America. Sorry you have been tripped up by this carnival huckster. Life will probably suck for a while, maybe a long while, as we try and see if we can survive this…"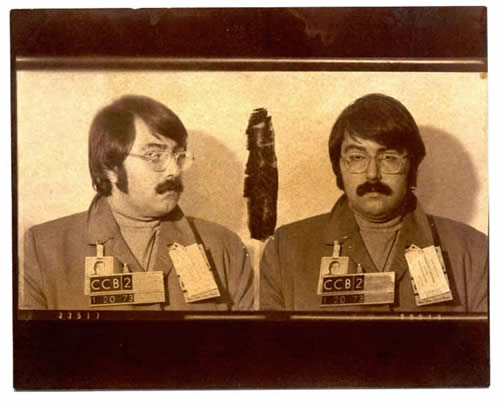 I probably should have been arrested for the haircut and the sideburns. My mugshot in 1973 after my arrest while covering protests of Nixon's 2nd inaugural. I never felt in danger, however.
In a sense the death of George Floyd overshadows the more than 100,000 Covid-19 deaths we have endured because of the criminal incompetence and ignorance of the worst president in our history. Thank God, enough people still have enough moral backbone to be sickened at the video of Derek Chauvin, a white Minneapolis cop with an appalling record of official violence charges behind him, casually leaning on the neck and windpipe of this allegedly drunk black man until he dies. Floyd's crime: allegedly trying to buy cigarettes with a counterfeit twenty.
Surveillance videos put together by the New York Times show Floyd offering no physical resistance when confronted by police. When Chauvin drags Floyd from his car he is easily handcuffed. It's only is when cops try to put the handcuffed suspect into a police cruiser that Floyd objects, allegedly saying he is claustrophobic. That's when he winds up facedown on the street, Chauvin's knee pressing inexorably on his neck—for nearly nine minutes. The cop had plenty of time to think about letting up, amid the anguished pleas of passersby, as his three cop colleagues formed a protective perimeter.
Handcuffed and drunk, Floyd wasn't going anywhere. Cell phone videos captured it all, letting us witness what only can be described as premeditated murder.
In a lengthy Facebook post, musician Wynton Marsalis offered his own chilling reason for Chauvin's behavior:
"Because he enjoyed it. For him, and for many others, that type of thing is fun. Like them good ole boys in Georgia chasing that brother through the neighborhood to defend themselves."
Dave Burnett had it right: Donald Trump, a despicable coward and bully, panders to his deplorable and ignorant white base every time he lashes out at his favorite targets: blacks, immigrants, latinos and muslims. (He keeps his anti-Semitism in moderate check, showing his true colors only when praising, as he did recently, the "good bloodlines" of notorious anti-Semite Henry Ford.)
Only now, having spent all this time bellowing groundlessly about "fake news," and calling journalists "bad," "corrupt," and--echoing Adolf Hitler and other dictators--"the enemy of the people," any number of people—including unfortunately, bad cops--have little compunction about attacking journalists, often violently, as they work.
This is a serious, existential threat to our country. As the Washington Post says on its masthead: "Democracy Dies in Darkness."
November is coming…
-0-0-0-0-0-
Lubec Photo Workshops at SummerKeys, Lubec, Maine -- Postponed by pandemic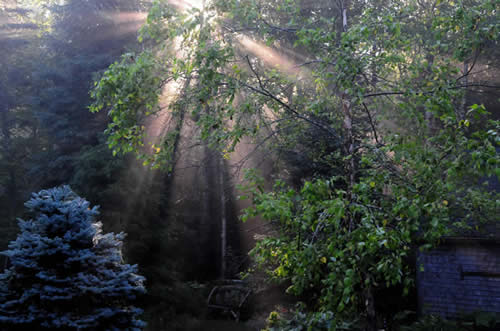 Join us for another magical summer NEXT year--2021
Spend a week of hands-on learning and location photography with award-winning husband and wife photographer-authors Frank Van Riper and Judith Goodman. Frank and Judy will cover portraiture, landscape and documentary photography during morning instruction, followed by assignments in multiple locations including Quoddy Head State Park, Campobello Island, NB and the colorful town of Lubec itself. Daily critiques and one-on-one instruction. NO entrance requirement. Minimum age for attendance is 16. Maximum number of students each week is nine. Students supply their own digital camera.
The Lubec Photo Workshops debuted in 2009 and were a huge success for their low-key, no-pressure atmosphere. Note: Classes fill early.
2021 workshop dates: To be announced
Tuition payable through the SummerKeys Music Workshops: www.SummerKeys.com
Or contact us: GVR@GVRphoto.com
NEW: Master Photo Classes with Frank Van Riper
These intense, three-day, limited enrollment classes are aimed at the more advanced student, who already has taken a photo workshop and who is familiar with basic flash. With a maximum enrollment of just five, these classes are nearly half the size of our regular workshops. NB: last summer's Master Classes were fully booked almost immediately.
2021 Master Photo Class dates:To be announced
Come photograph in one of the most beautiful spots on earth
-----------
Van Riper Named to Communications Hall of Fame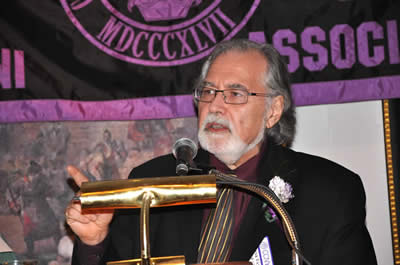 Frank Van Riper addresses CCNY Communications Alumni at National Arts Club in Manhattan after induction into Communications Alumni Hall of Fame, May 2011. (c) Judith Goodman

[Copyright Frank Van Riper. All Rights Reserved. Published 5/20]